Get in touch
Our office is open Monday to Friday 9am - 5.30pm.
Team Building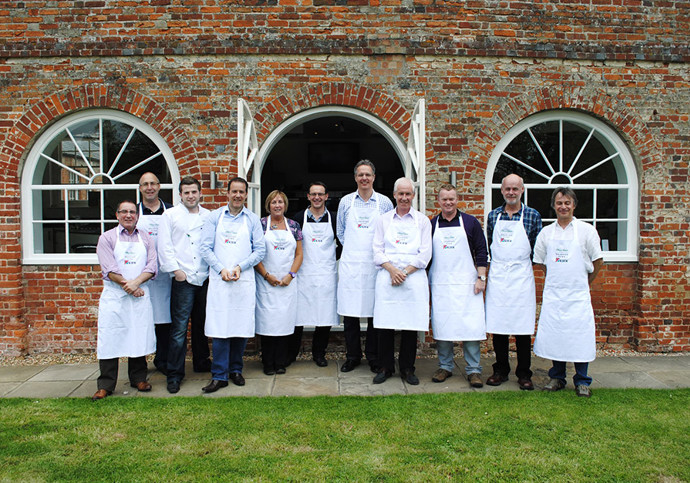 The Cookery School at Braxted Park is the ideal location for a team building activity that your staff will never forget. Time in the kitchen is sociable, collaborative and fun. Your team will learn new skills, cook with our chefs and prepare a feast you can all enjoy together.
The Cookery School team building days provide an opportunity for participants to work in pairs as well as competitively in groups. Participating in the demanding, engaging environment of the kitchen with other people and time constraints is a powerful medium for team bonding and demonstrating how cooperation and team work create more motivated and effective teams.
The days are structured to develop a number of different areas:
Collaboration
Communication
Creativity
Innovation
Project planning & delivery
Time management
Creative problem solving
Different personality and work styles
Team strengths and weaknesses
You can select from any of the menus from the extensive range of cookery experiences on offer at The Cookery School. Our popular classes include Modern British, Everlasting English, Authentic Italian, Moroccan Feast and Indian for Beginners. Alternatively we will work with you to design a menu specifically for you. Our team building cookery experiences are hands on and designed for a minimum of 10 and a maximum of 14 delegates.
A typical day starts at 9.15am when we invite you to join us for a welcome tea or coffee in the cookery school dining room where you will meet your chef and the cookery school team. The chef will talk through the menu and how the day will run before you are assigned a workspace in our fully equipped kitchen, overlooking the beautiful Braxted Park Estate. The class will begin at 9.30am.
At approximately 3.00pm after a busy day of cooking, the team's efforts will be rewarded with a glass of wine and a sit-down meal that has been cooked during the day. This is a perfect opportunity to relax, share hints and tips with the group while enjoying the food that you have all prepared together.
Included in a typical day team building day:
Tuition and support from a highly qualified chef
Welcome refreshments, morning coffee and afternoon tea
Three course meal with wine and soft drinks
Exclusive venue hire
Recipes presented in a folder